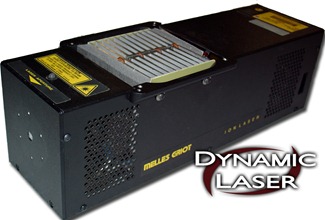 Dynamic Laser has a the capability of replacing laser tubes in Melles Griot/Omnichrome ion gas lasers.
This week we replaced an argon gas laser tube in a Melles Griot/Omnichrome model IMA101040ALS laser head.
Similar to most of our repairs this laser tube replacement was completed in less than 5 days after receiving it for repair.